Hey, Stage artist of DvsD here. MEMBERS NEEDED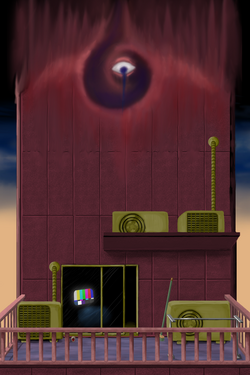 Dream vs Dream - A Yume Nikki fighting fangame.
(UPDATE: You don't have to be a complete spriter to join!  Still we made it easy for people if they want to join either way. You can draw SKELETONS (not pixellated just hand or tablet drawn) or FILL IN THE COLORS. We have a TEAM WORKSHOP for that.
Recently, the Dream vs Dream project is going so slow it's at the point of dying. Simply put, we're loosing members due to lack of motivation and other causes other remaining members might know about.
We don't want to see almost over a year's hard work (and fun) going to waste. We need fresh new faces, anyone who's interested in anything Yume Nikki. We're working on a Yume Nikki fighting fangame, just to let anyone know.
We need spriters, moveset writers, just about anyone who wants to join to participate in the Crewboa (our team). It's not just for working on the project, but to join as a fresh new face.
Here's what we had done so far. We're almost there into getting v0.00 (Alpha Release) done.
RECENT ALPHA PREVIEW ON YOUTUBE
To join, go to the forums! Don't worry, we won't bite :)